Funding for ag engineering and food science projects
The CHS Foundation supports ag-focused projects at colleges and universities across the CHS Inc. trade area through its annual competitive grant program. In 2022, university funding will focus on two segments of the ag value chain - ag engineering and food science. The agriculture industry needs students who can develop and maintain all the tools and technology to take a crop from seedling to the supermarket. Apply online by May 31.
Overall program priorities and guidelines
All funding requests from colleges and universities will be accepted and evaluated as part of an annual, competitive grant process that will be available from April 1 to May 31 each year. The funding priorities for 2022 are ag mechanics/engineering and food science/safety.
Additional guidelines:
Priority given to existing University Partners.
Applicants can submit one grant application for each priority area; however, no more than one project per applicant will be funded in any year.
Applicants are not eligible for funding in consecutive years; rather, each applicant may only receive funding every other year at most. For example, if an applicant was awarded funding for a university project in 2021, they are not eligible to receive funding again until 2023.
Indirect/overhead costs will be considered up to a maximum of 10% of overall program budget
Ag mechanics/engineering specifics
The CHS Foundation will support programs that prepare students for technical and engineering careers in agricultural or energy-related fields. Projects with an emphasis on ag machinery and power systems, storage and processing of ag products will be considered.
Priority will be given to programs that:
Recruit students to pursue ag mechanics or engineering degrees
Provide hands-on experiences for students
Develop or enhance ag mechanics/engineering degree programs, curriculum and classes
Prepare students for careers in agriculture, energy and cooperative fields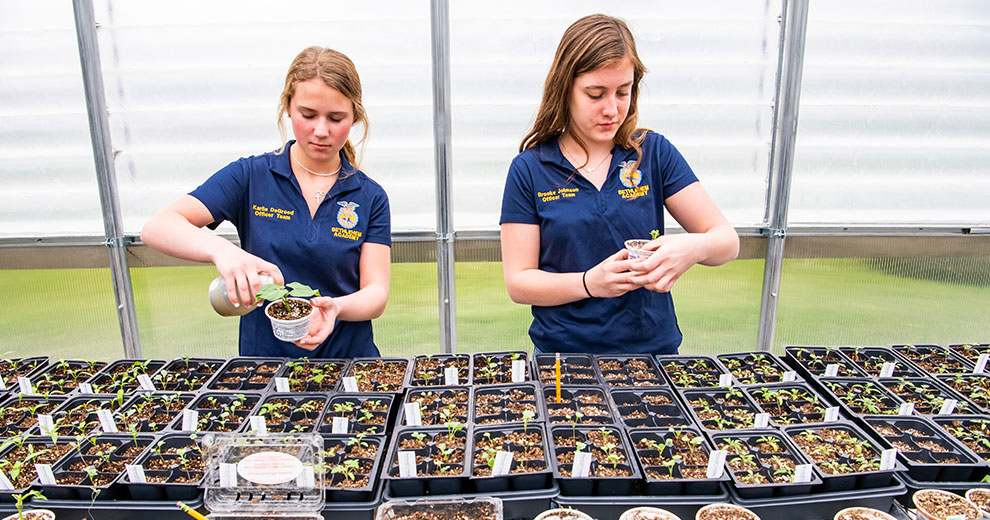 Food science/safety specifics
The CHS Foundation will support programs that prepare students for careers in food manufacturing, quality, assurance, safety and processing.
Priority will be given to projects that:
Provide hands-on learning to students
Develop or enhance food science or food safety degree programs, curriculum and classes
Implement innovative approaches to food science, safety and quality control
Funds available to support this program are discretionary and determined annually. There is no commitment by the CHS Foundation to fund any application or make any specific number of awards.
Applications will not be considered for projects related to:
Multi-year funding (Funds will only be awarded for one year, regardless of program length)
Greenhouse projects
General fundraising campaigns—applications must be specifically related to ag mechanics/engineering and food science/safety
Operating budget support
Construction or renovation projects; the CHS Foundation prefers to fund programming and curriculum projects.
Scholarships- as scholarships are already supported through the existing University Partner program.
New precision ag major attracts student interest and industry support
A new facility is home to a new type of ag major, the country's first four-year degree in precision agriculture and features state-of-the-art classrooms, labs and spaces for industry collaboration.

15,355
students learned about ag careers in 2021. The CHS Foundation supported career development and training programs at colleges and universities; diversity and mentoring programs; and professional development for collegiate organizations.
2023 goal: 25,000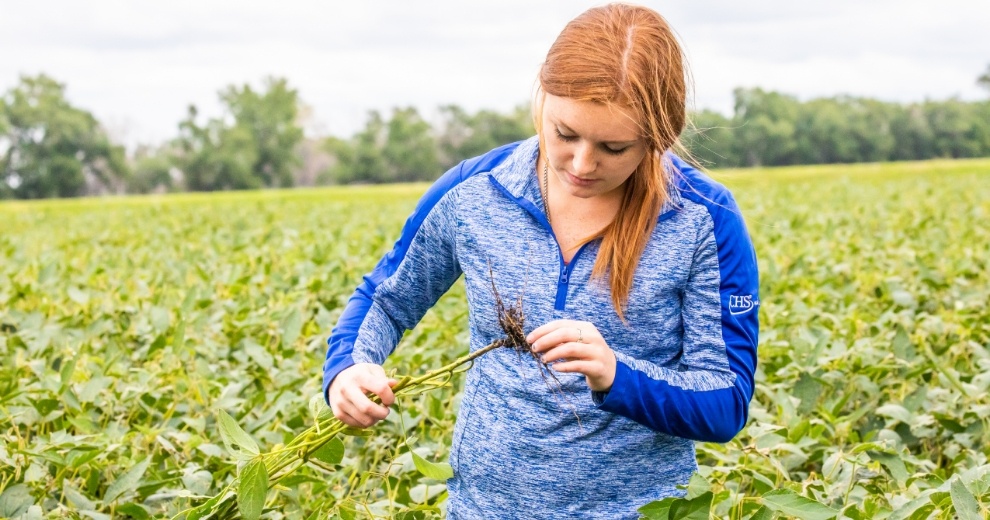 CHS Foundation awards $1 million to university precision ag and diversity initiatives
In 2021 the CHS Foundation awarded $1 million to support five precision agriculture and two diversity and inclusion projects impacting more than 10,000 students.
Scholarships
The CHS Foundation offers scholarships for ag students at 25 colleges and universities.